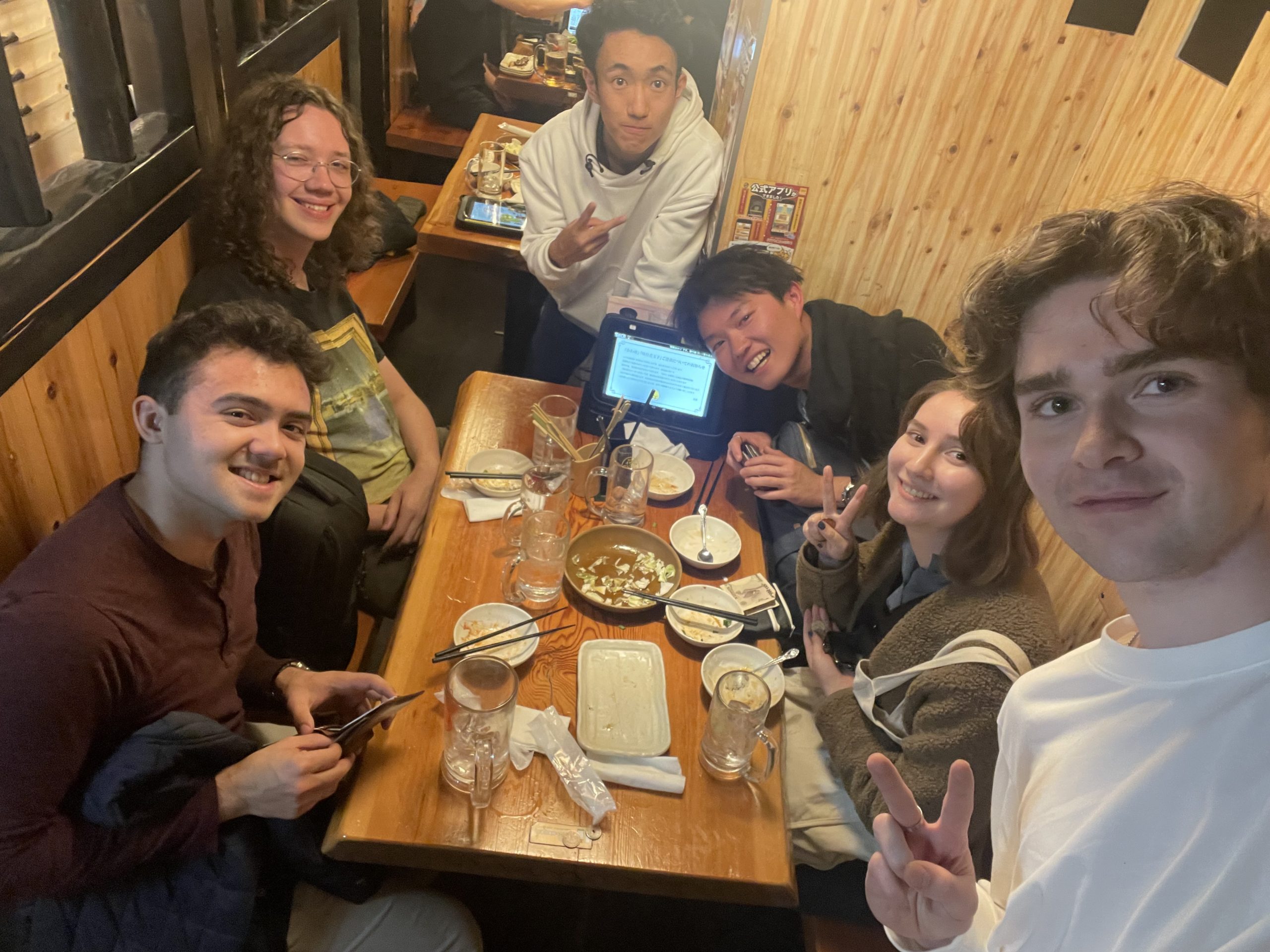 Social Outings
Hello! My name is Kaelan Trowbridge, I'm a 4th-year Computer Science student at Oregon State University, and I am taking a gap term to study Japanese abroad in Tokyo, Japan at Waseda University. I have been here, in Japan, for a little under 8 weeks now and would like to share my experiences on social outings in Japan, as it's been a different experience from America.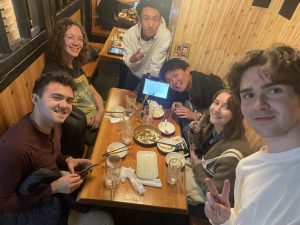 First, a common social outing I would like to talk about, many college students' favorite, is drinking! Japan has an abundance of Izakaya's, a Japanese-style bar, which offers cheap drinks and a variety of food such as fried chicken (karaage) and yakitori (Chicken Skewers). Japan has a lower drinking age of 20 years old and combined with the ease of public transportation, it is much easier to go out and drink. It's cheap, fun, and a part of school life here. Often after class/club events, groups will gather and head to an izakaya to drink. Even when I go during the week, I will see many large groups of students (likely from clubs) that are out drinking in the evening. Many Izakaya's offer "nomihoudai," or all you can drink. For around $15-$25 you can have as much as you want to drink for 30-90 minutes.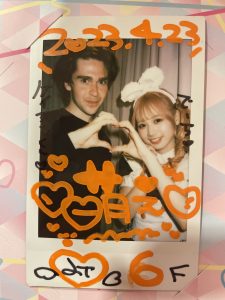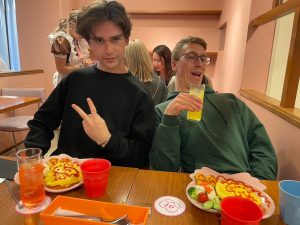 The next interesting social outing that has been a joy to experience is themed cafes. The most common themed cafes in Tokyo are animal cafes and maid cafes. I can happily say that I have gone to both types and can definitely say there is merit to the hype. After hearing about it on the internet, I knew I had to go to a maid café and see what the experience is like. If you haven't heard about a maid café before, it's a café where the staff is dressed up as maids and pampers the customers with the goal of being as cute as possible. The food, drinks, outfits, and speech are all centered around the famous maid saying, "moe, moe, kyun" which is a term to describe overwhelming feelings of excitement induced by cuteness like your heart skipping a beat. The maids call the customers "goshujin-sama" which translates to master, which is most definitely a strange thing to be called by café staff, but it's also what makes the experience so unique. The food is decorated with cute animal pictures, hearts, and vibrant colors. Before eating, you make a heart with your hands, wave them back and forth, and chant "moe, moe, kyun" with the staff. The maid café version of saying grace before chowing down. I went with a group of OSU students and Japanese students from the school here and everyone was very embarrassed, but I think it's what adds value to the experience! For those brave enough the embark on the maid café experience this cafe's name is "at home café!" in Akihabara.
As mentioned earlier, I have visited an animal café. This was an "exotic" animal café that had chinchillas, meerkats, hedgehogs, owls, and a variety of other animals including a fennec fox. Customers can interact with almost all the animals, and with additional cost, you can purchase food to feed some of them. I chose to feed the owls. It was fun to interact with the animals as they all had unique personalities. The meerkats were extremely friendly and liked to roll on their back for tummy rubs. The owls were very gentle and weren't bothered being pet on the head. Unfortunately, we weren't allowed to pet the fennec fox, but he free-roamed the café and had the energy of a puppy. I was lucky enough the get blessed by the cutie's attention. There is also cat, dog, mini pig, capybara, and a variety of other cafes. This café is in Ikebukuro and is titled "Ikemofu Café."
Overall, there is an abundance of activities to go out and do. Cafes and Izakayas only scratch the surface of activities in Tokyo. It's been a neat experience to see how people in my age group go out into the city and spend time, and due to the vast size of Tokyo compared to Corvallis, OR, the number of possibilities is endless. I hope that if you ever come to Tokyo, you can experience some of the amazing services and experiences offered here, and if you're considering studying abroad in Tokyo, I can definitely say it's a fruitful experience worth your time.