Staff Directory
** In case of an emergency, please contact Oregon State University Public Safety at (541) 737-7000 and asked to be connected with IE3 Global. OSU Public Safety is available 24 hours a day, 7 days a week.
IE3 Global staff can be reached via:
Email at
info@ie3global.org; or
Physical Mail at
1600 SW Western Blvd, Suite 290, Corvallis, OR 97333;
---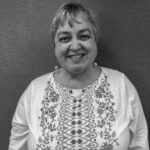 Cheryl Hagey
Program Assistant, England, Ireland, and Asia Study Abroad
phone: 541.737.6472 | email: cheryl.hagey@ie3global.org
Cheryl grew up as an international kid, living around the world. She has lived in England, Germany and most recently Japan, and still enjoys travelling internationally. She also is constantly exploring within the United States. Cheryl came to Oregon State University in 2005. She comes to OSU Global Opportunities from her previous position in Academic Programs and Assessment as the University Curriculum Coordinator and brings to us knowledge of courses and their relations to our different programs around the globe. She will assist students with their applications to Asia, Europe and Oceania. Her favorite hobbies are quilting, square dancing and needlework.
---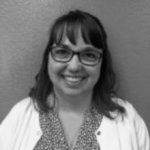 Talley Richardson
Program Assistant, France, Germany, and Spain Study Abroad
phone: 541.737.6501 | email: talley.richardson@ie3global.org
Talley has worked at Oregon State University since 1997. During her time at OSU, Talley has worked in a variety of departments, within both Academic and Student Affairs, all with the emphasis on student success. She has worked with new incoming students through graduate students, both domestic and international. Talley comes to OSU GO from the Office of Student Success within the College of Public Health and Human Sciences, where she was the Office Manager. Having this broad university experience has allowed Talley to gain a comprehensive institutional knowledge base and an awareness of resources available to students. Before starting at Oregon State, Talley spent most of her life in rural Texas. Talley enjoys spending time camping with her family, baking and gardening.
---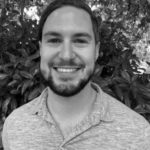 Christopher Adams
Program Coordinator, Australia, Europe (except Spain), and Oceania, Internships and Study Abroad
phone: 541.737.6463 | email: christopher.adams@ie3global.org
Christopher grew up in northeast Georgia and has lived in California, Arizona, and Spain. His first international travels were with his parents and church community to Costa Rica. Through these experiences, Christopher developed an interest in intercultural exchanges and learning languages. He attended the University of Georgia for his Bachelor of Arts in Spanish and Master of Arts in Teaching degrees. After teaching Spanish at the secondary level for four years, he entered the field of international education with a Master of Arts in International Education Management at the Middlebury Institute of International Studies. Prior to his start with IE3 Global and OSU Global Opportunities, he supported over 200 students to pursue and successfully complete internships in Dublin, Barcelona, Paris, Prague, and in Latin America.
---
Jandi Sorbo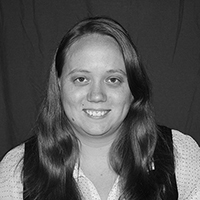 Program Coordinator Germany and Spain Study Abroad
phone: 541.737.6460 | email: jandi.sorbo@ie3global.org
Jandi is originally from Montana. She holds a Bachelor of Arts degree in Spanish from Buena Vista University in Storm Lake, Iowa. As an assistant for BVU's English language department, she gained experience assisting exchange students with personal, academic and cultural adjustment to the US. While in college, she spent time in Mexico and Puerto Rico and studied for a semester in Spain. As a professional, she continued using her language, cultural and travel skills managing visa applicants for an Oregon forestry company before joining IE3 Global in 2013 as a Program Assistant.
---
Tavia Mendez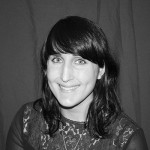 Incoming Exchange Coordinator
phone: 541.737.2672 | email: tavia.mendez@ie3global.org
Tavia Mendez originally hails from the Bay Area of California. She earned a Bachelor of Arts in Psychology from the University of California, Merced, and spent the spring semester of her junior year studying abroad through UCEAP at the University of Warwick in Coventry, England. Tavia worked as an inaugural Peer Advisor for the UC Merced Office of International Affairs and was hired by IE3Global in November, 2011, to serve as the Incoming Exchange Coordinator and Program Assistant for study abroad programs. She has a penchant for learning languages and in 2016 she received a Master of Fine Arts in Creative Writing from Eastern Oregon University
---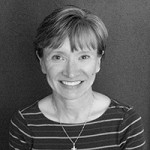 Laura Hampton
Study Abroad Manager & Program Coordinator, France
phone: 541.737.6470 | email: laura.hampton@ie3global.org
Laura began her study of French as a middle school student in Eugene, Oregon and added a second major in French to an initial degree in International Studies when she returned to Willamette University after studying abroad in Nantes (France). After teaching English in Roanne (France) for a year, Laura earned a Master's degree in Higher Education Administration at Stanford University. Laura joined the OSU study abroad staff as an international internship advisor before taking on the role of Study Abroad Program Director for IE3 Global's France program in 2002.
---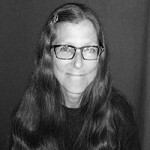 Jennifer Jewett
Program Coordinator, Study Abroad, Latin America
phone: 541.737.0626 | email: jennifer.jewett@ie3global.org
Jennifer grew up in Connecticut but never looked back after arriving in Oregon in her early 20's. She received a BA in Spanish from the University of Oregon and completed a graduate program in Education at San Francisco State University obtaining a Secondary Education Teaching Credential. She has coordinated and directed programs in Latin America for over 23 years. Serving as a Resident Director in Querétaro, Mexico on six occasions has been a highlight. Jennifer's enthusiasm for learning about and from different cultures has taken her to many distinct destinations including: Iran, Nicaragua, Turkey, Egypt, New Zealand, France, Tahiti, Ecuador and Mexico, her home away from home.
---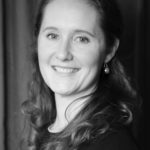 Danielle Povinelli de Guerrero
Program Coordinator, Internships, Africa, Latin America, Spain, and the Caribbean
phone: 541.737.0717 | email: danielle.deGuerrero@ie3global.org
Danielle grew up in Oregon. She holds a Bachelor of Arts in Latin American Studies from the University of Washington, and a Master of Arts in Teaching from Pacific University. She caught the travel bug from her grandparents, who flew all over the world in their homebuilt airplanes. Because of their special interest in biological conservation and ecotourism, the first trip they took her on was to the Galapagos Islands, which made an enduring impression and fueled her enthusiasm for international education. Danielle studied abroad in Costa Rica and has traveled throughout Latin America, as well as Southeast Asia, Japan, France, Italy, the British Isles, and the Arctic Circle. Her professional experience has focused on the intersection of language learning and international education; previous positions include teaching in language immersion programs serving migrant and immigrant populations, and, most recently, advising for World Languages and Cultures at OSU.
---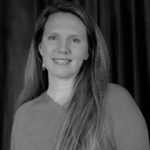 Elizabeth Johnson
Internship Manager
phone: 541.737.1743 | email: elizabeth.b.johnson@ie3global.org
Elizabeth is a native Oregonian, though she has spent a significant amount of time on the east coast and abroad. She holds a Bachelor of Arts in Religious Studies from the University of Oregon and holds masters degrees in Marketing and Instructional Design and Technology. Elizabeth spent time working and living abroad in Italy, Japan and Germany. She has worked in the field of international education for more than 12 years and is active within her professional organizations. She enjoys nothing more than sending students overseas and witnessing the transformation that education abroad can ignite.