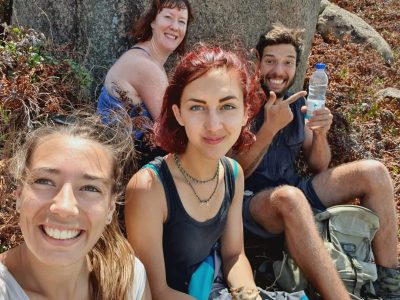 Welcoming Community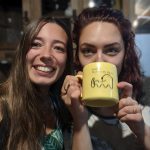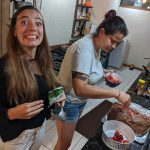 My experience in Brazil was made that much more unique due to the fact that I was able to celebrate my 22nd birthday here. With my arrival date being the 23rd of September and my birthday being September 26th, I had low expectations for the date. I had a difficult time believing that, after three days, I would have relationships and friendships that would allow me to feel very at home on my birthday. I was, however, pleasantly surprised at how quickly I was able to find a home and a community here at my host site! By my second day here, I had already become close friends with another French intern named Sego and two local co-workers, Priscilla and Allan. I began to spend my time cooking, working, and laughing with these new friends as a team and family.
With such a welcoming community, it was difficult to feel foreign.
My birthday arrived just a few days after my arrival and I was hugged, kissed, wished well by the entire organization. That night, Priscilla taught me how to bake one of her favorite cakes and Happy Birthday was sung to me in three different languages. I was overwhelmed with the love and genuine camaraderie that I felt from every person I lived with. It was all I could do to hold back tears of appreciation for such a perfect day.  I did not expect such fast friends and such good company.  As the next few weeks passed, I spent my days working and laughing with my new community and my evenings going on walks to see owls and other wildlife with these same friends. We all have a common interest in animals and conservation, and with this universal language we are able to bond further.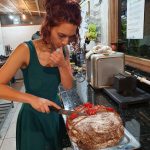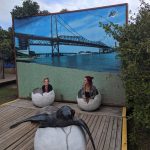 Obviously nothing is perfect. Sometimes there are disagreements, many errors in communication, and sometimes mistakes. But from my time here I have learned more about how to make any space feel at home; it requires patience, empathy, and an openness to say yes to any new situation. I have fallen in love with Brazil's ability to foster a sense of closeness in the relationships and friendships that I have gotten to experience here. I hope to take this friendliness and openness back to the United States with me when my time here is finished.