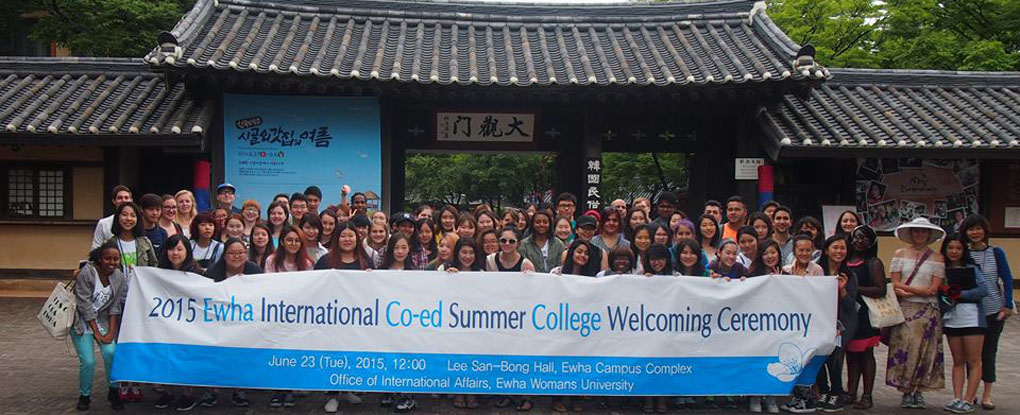 Trip to a Korean Folk Village
Summer school at Ewha is pretty intense with two and a half hours of class in the morning and another two and a half hours of class in the afternoon; however, there are not a lot of daily assignments. Ewha is a very beautiful campus and the people are nice and friendly. Ewha offers a weekly field trip for the students to experience various sites in and around the city of Seoul. The first place I went to is the Korean Folk Village, located in Yongin City, south of Seoul. It's a huge traditional cultural theme park about an hour away by bus. The houses are reminiscent of the late Joseon Dynasty and there are also many shops and entertainment such as pottery, wooden wares, fans, musical instruments and so much more. All the workers were wearing the traditional clothing hanbok, and they spoke in the old polite traditional Korean language.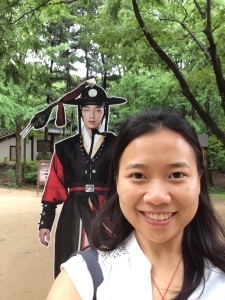 There was a tour guide who gave us a tour in his very interesting English. We had a lot of fun listening to him and learned a lot about the history. We also had some fun trying some of the hands on things like wearing the old backpack and playing with the rice grinding stone. When I first walked in the park, I felt like I was back in the old days, it was very beautiful, very different. The word beautiful was not enough to describe that place; it gave a very calm and peaceful feeling. The village was very big. I walked around almost every corner and saw many places that came out of Korean dramas and movies, it was very exciting! I now know what a courthouse and jail looked like back in the old days. I saw all the performances, there's traditional wedding (a lot of bowing!), tight rope walking, horseback riding and traditional music. I loved them all, but I enjoyed the tight rope dancing the most. The first time I saw a tight rope performance was in the movie King's Man by Lee Jun Ki.  When I saw it in real life, it was very shocking and I could not believe my own eyes. The elderly uncle really did a good job walking on the rope. Also, I tried the traditional candies and rice crackers that had a very interesting taste, but not in a bad way. The seafood pancake was very delicious, it definitely tasted more authentic than the ones I had in America.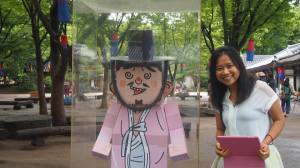 Korean Folk Village is definitely a place where you must visit, not only there are interesting performances and the people there are super nice and friendly, you can learn a lot about the history by going with the tour guide. Only by visiting the Folk Village, you will experience the authentic history of Korea.