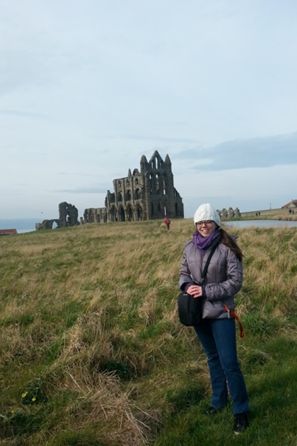 The Year I Will Never Forget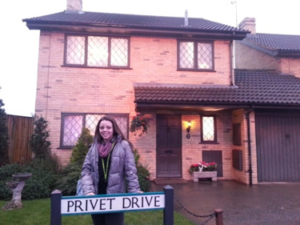 My study abroad experience in England was one of the best experiences of my life. I had wanted to go to England since I was a little girl. Through this one experience, I was able to see a lot of England, explore some of Europe, recreate my Harry Potter world, make new friends and share my experience with loved ones, all while receiving a year of British education.
As for the education that I received, it was different from the United States education system but intriguing. I had the opportunity to take very interesting elective modules for my major that my home university did not offer. I also had the opportunity to take modules that fulfilled my general education requirements that were way more fascinating, such as medieval history.  Just a heads up, the methods of evaluating students' performances were quite different from the US.
This experience was the magical trip of a lifetime that I dreamed about since I first fell in love with the Harry Potter series.  I had the opportunity to travel all over the UK to see different Harry Potters sites.  I had the chance to go to the Warner Bros. Harry Potter Studios, travel by steam train across the Glenfinnan Viaduct, have a cup of tea in one of the cafés where J. K. Rowling wrote the first Harry Potter book, visit film sites, and more.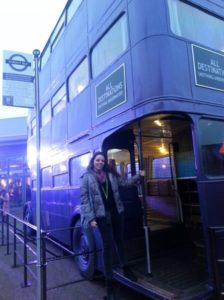 During my time abroad, I made the time to do tons of traveling. At Christmas, I was invited to stay with family friends before I met my mother in London. Then I caught a train to Edinburgh for New Year's where I hiked to the top of an extinct volcano, climbed up the Scott Monument, explored, saw a magnificent firework display, and ceilidh danced the night away with extraordinary friends. For Spring Break my friends and I visited five different countries on the European continent. Throughout the school year, I traveled with my friends, the university and by myself all over England: coastal cities full of character, such as Bristol, Brighton, and Whitby, and notorious cities, such as Oxford and Liverpool. I even got to rock climb in an old re-purposed church.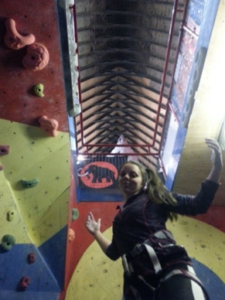 Despite all of the amazing opportunities and experiences, there still remains one part of the abroad experience that I will treasure most. The friends I made on this adventure are irreplaceable. We had so much fun while we were together.  They also have remained supportive and loving through one of the roughest times of my life, despite the distance. I am truly grateful that we have been brought together from all over the world.
Needless to say, I am so glad to have had my study abroad experience and the opportunity to bring it home to share with my family and friends. There is so much I still have yet to see and experience in the United Kingdom, the United States, and worldwide.  I would not trade my year abroad for anything.