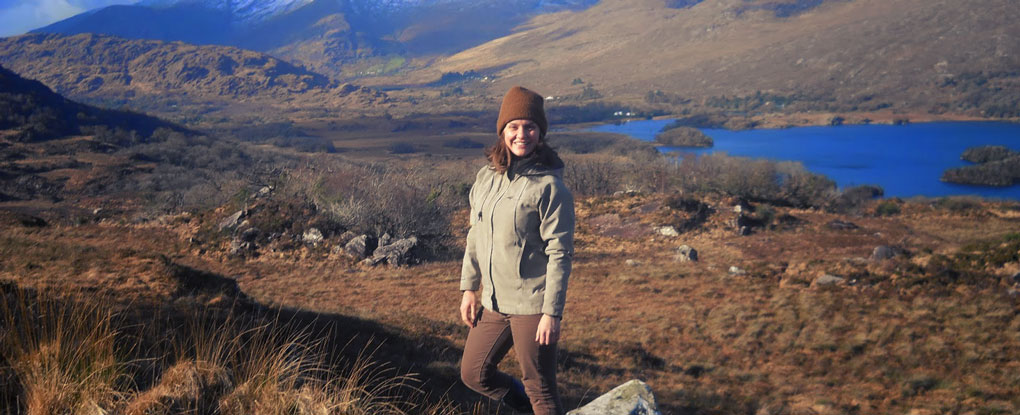 The Ring of Kerry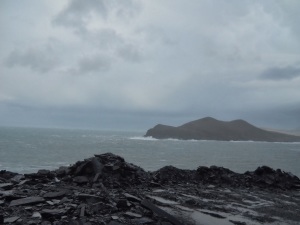 Kerry is in the South of Ireland and is famous for its beautiful mountains, beaches, and various landscapes. I went through an organized tour provided by University College Cork. Normally I wouldn't recommend organized tours as I prefer to have as much or as little time as I see fit in a place. I enjoy the freedom of deciding where I want to go and what I want to do. That being said, you can't rent a car in Ireland until you're 25, so some places are more difficult to get to without a vehicle. The main tourist destinations, towns and cities are easily accessed through the local or national bus service, but the places we went in Kerry were quite remote, and therefore, I was quite grateful for the tour experience.
On our first day in Kerry we explored caves before heading to our hotel, eating dinner, and then getting a lesson in Gaelic football. We had a famous footballer come and talk to us and kick around a ball with a few of the willing sporty people (in case you had any doubt, this was not me). After we had a lesson in traditional Irish dancing. I figured it would be maybe an hour tops but it ended up being two and a half hours of shouting, sweating, live music, and great craic.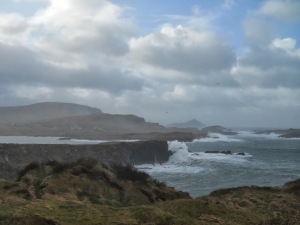 The next day we explored forts, cliffs, and mountains. We saw baby cows on a traditional Irish farm and one of the natural slate formations in Ireland. After we had a music and singing lesson from a local singer and movie maker from Cork. We then went out and explored and few pubs and had ourselves a jolly time. This was another great experience for meeting other international students that I hadn't spent a lot of time with previous to this trip.
The final day, Sunday, we headed to a gorgeous beach and had a biologist talk to us about some of the work he does with sea creatures and animals around Kerry. We were able to stop at two national parks along the way back with blue skies, snowy mountains, clear lakes, and some of the most stunning sights I've seen in my nine weeks in Ireland. Overall it ended up being a great weekend of sightseeing and exploring an area I probably wouldn't have made it to otherwise.
You can read more about Sofia Ellis-Curry's adventures in Ireland on her blog: http://sofiaelliscurry.blogspot.ie/