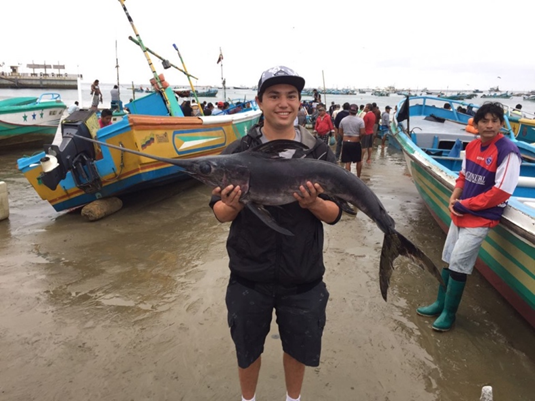 Techniques of Marine Research Field Trip Journal
Tuesday, August 30th
Today we went scuba diving at two locations: La Pared de la VIejita and La Bahia del Cristo. At the Bahia del Cristo, we saw:
Pufferfish: Reef fish that deters predators with its spines that it can blow out of its body.
Trumpetfish:  Long, skinny fish that has a funny shaped mouth.
Coral: Animal that is made of polyps and is the basis of the reef habitat
Sea Turtle: Eats Jellies and other sea life in the reefs
In La Pared de la VIejita we saw:
Manta Ray: Large, graceful swimmers (The one we saw was at least 5-6 meters across). Feed on the plankton.
Remoras: Fish that live in a symbiotic relationship with the Manta Rays. They eat the parasites off of the ray, which provides shelter and food for them.
Black Sea Urchins: Eat the algae in the area, which provides the coral more room to expand. Large spines to deter predators, but are still eaten by some fish.