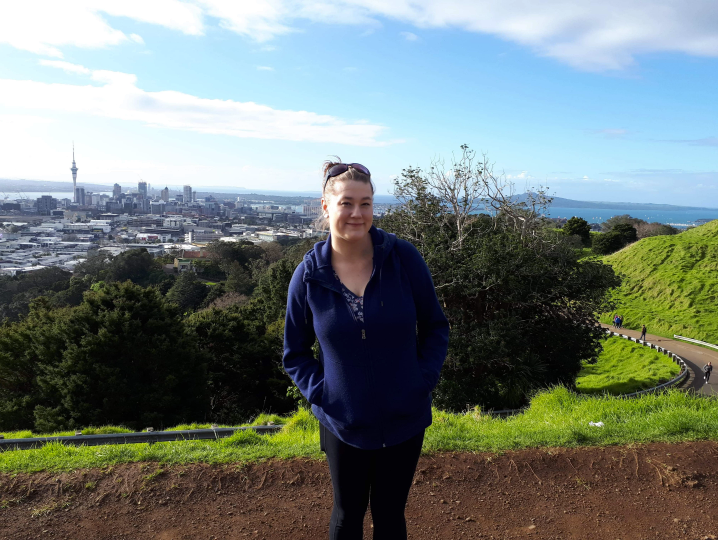 Taking The Time To Wander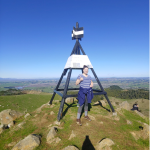 This blog post will focus on my adventures during my time off work here in New Zealand, and we all know that the best adventures don't often go quite as planned. As a diehard planner myself though, it has been a bit of a challenge for me to learn to accept this, both at work and on my time off. Over my time here, I have gone on some fantastic adventures. I've done a few amazing hikes and walks, gone to a festival where I met many interesting people including some talented circus performers, been to museums that I could have spent the whole week in, and toured New Zealand's largest city on quite possibly the most interesting walking tour ever (just to name a few).
In this blog post, I want to talk about one day in particular where nothing seemed to go as planned, and yet I ended up being the better for it in the end. One Saturday, a friend from my work and I decided to go try to hike up to the summit of Mt. Karioi near Raglan, a 6-hour hike in total. We left early, drove the 2 hours to Raglan and had breakfast at the best little café, with everything (more or less) going to plan so far. When we arrived at the trail though, we were disappointed to find that the rainfall during the week had caused it to be treacherously slippery, and since it was mostly uphill, there was no way we were making it up to the top and back. Thoroughly bummed out, we decided to explore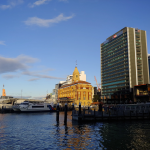 another less-clearly-marked trail that went around Te Toto gorge nearby. That trail turned out to be absolutely gorgeous, and as we were heading back we ran into some hikers coming back from the Mt. Karioi trail, who said the day was so cloudy that we wouldn't have been able to see anything from the summit anyway. Though it wasn't 6 hours, there were places we had to sort of carve out our own trail and find our own way along, which sometimes made it difficult but interesting. Because we didn't hike up the longer trail, we instead had the opportunity to go over to Bridal Veil Falls, which was absolutely stunning. We also had the opportunity to really explore Raglan; a lively seaside town. There, we now had time to explore the beach and walk along the wharf, as well as browse the shops and spend some time talking with the local shop-owners. When we walked back to the car however, we noticed that one of our tires was utterly flat, which led to a 45 minute ordeal in the mud trying to change it. We got it changed eventually though, with the help of several good Samaritan passerby who, as it turns out, were also great conversation.
That day, it seemed like everything went at least slightly wrong, and we in no way stayed true to the plan set out at the beginning of the day. This was one of the first times here that I realized just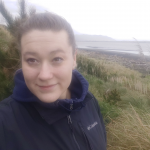 how okay that was though; great even. It's a hard lesson to accept sometimes, but it reinforced that most of the time things will work out, even if not in the way we think. I also came to another wonderful realization, one which I inevitably knew all along but really came to accept that day. I realized that when you're surrounded by nature or good people, you're never wasting your time, even when things aren't going to plan. At times it has seemed that life moves a little bit slower here in New Zealand. Perhaps I am just letting myself take my time here more than usual and soak in the experience, but this is something I am coming to really appreciate. Maybe it's all of the beautiful sights that seem to constantly surround you, or maybe it's the kind people that are more than happy to take a few minutes out of their day to help you change a tire or simply chat you up, but letting go of the plan just a little bit and letting the day take you where you need to be is so worthwhile, and something I am so grateful to be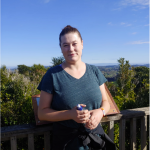 learning to do. I know without a doubt that I am letting myself grow as a person as a result.