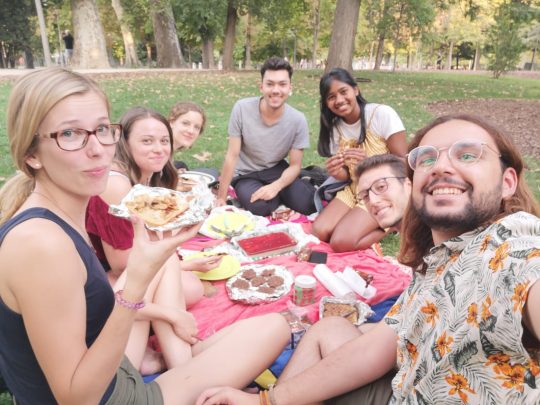 Nope, Definitely Not Kansas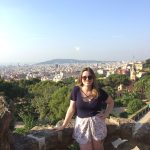 Three and a half million people. The sheer magnitude of how big such a population would make Madrid was a thought that somehow never crossed my mind before I saw the enormous city spread out below my airplane window. As a small town Oregonian, I had never experienced living in a city with even a fifth as many people. Add in the fact that I was in Spain, trying to remember anything from high school Spanish four years ago, and I was more than a little nervous getting off the plane.
Adjusting to living in a new country has been one of the hardest yet most rewarding parts of my summer. I would not consider myself an outgoing person, so Spain pushed me out of my comfort zone at just about every turn. Even mundane activities, such as grocery shopping, felt like running a marathon. But by turning even the most comfortable things into a challenge, Spain pushed me to grow as a person and increased my confidence more than any other experience I have had. There was no way for me to avoid the things about Spain that scared me and facing them made me realize how much my fears held me back.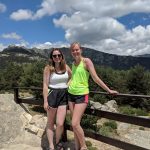 My biggest concern at the start of my internship was messing up my Spanish and looking like an uneducated American tourist, which increased my nerves tenfold and actually made my Spanish worse. Eventually, I had to face the fact that no matter what, my Spanish was not going to convince anyone that I was a local and accept that I was going to make mistakes in almost every single Spanish conversation I had. I have had anxiety about failure in any way, shape, or form for as long as I can remember, so as simple as this realization may sound, for me it was genuinely the first time I was able to face this fear head on knowing that it would probably come true. And the rewards of accepting my imperfections solidified for me that I need to, and must, push myself out of my comfort zone more often. For example, conquering my fear of misspeaking led to me conversing more in Spanish, and gave me a chance to learn and improve my vocabulary more than I would have only speaking when I sure of myself.
Being abroad is a life changing experience that I would encourage every student to experience at some point during their education. I have expanded my culture awareness as well as developed a much deeper appreciation for my own culture. Being in a foreign country has helped me grow in ways I never expected, and I know I will be better off in life because of this summer.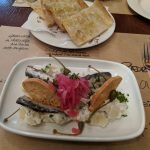 After I completed my internship, I traveled with my family before returning to the US. This was great because I was so happy to see my family and thrilled to get the chance to share my experience abroad with them. Being a real tourist was also a nice transition stage between being abroad and coming home because I no longer felt like I was living abroad, and it wasn't a sudden jump straight back into my home culture. I was so happy to be back when I first returned home. Seeing most of my family, being reunited with my dog, and getting to sleep in my own bed were all things I had on some level been looking forward to all summer.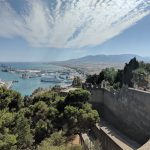 The euphoria disappeared over the next few days as I noticed all the little things that had changed while I was gone. My roommate had moved things around and did this or that differently. I also realized that I was responding to situations differently as I discovered how my time abroad had personally changed me.  I felt distant and like I was still in a foreign place. This culture shock at home was one of the most surprising aspects of my summer. I had not anticipated how much home would change while I was gone. It was hard for me to accept that I had lost some things that I had been waiting to come home to for weeks. However, as I spent more time at home and started to adjust to the changes, I noticed that my home life adjusted some with me to reach a new middle ground that I am comfortable in. I still notice little changes, mostly in me, but I now feel like I am home and that I belong here.
Overall, my experience abroad was amazing. I gained important experience and knowledge about lab work and what type of research I want to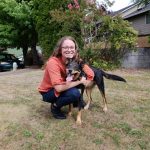 specialize in. I was able to determine that I do not want to pursue neurological research, but that I am very infatuated with research in general. I also was able to broaden my cultural horizons and expand my own personal culture/beliefs as I identified and incorporated new ideas. The most important cultural piece that I identified with was the concept of taking your time with things. In Europe people aren't always trying to finish everything as quickly as possible, such as eating or getting to know someone. It was very relaxing to slow down and really focus on the experience in front of me, and I hope to incorporate this quality into my life at home. Being able to travel and see beautiful places was also a huge reward for the struggles and difficulties I faced abroad. I really enjoyed spending my weekends exploring new places, and I realized that I should be taking more small trips at home. There is so much even in Oregon that I have never seen and there is no reason that I'm not experiencing the world around me. My time abroad has made me an overall better person, and I am forever grateful for the experience.