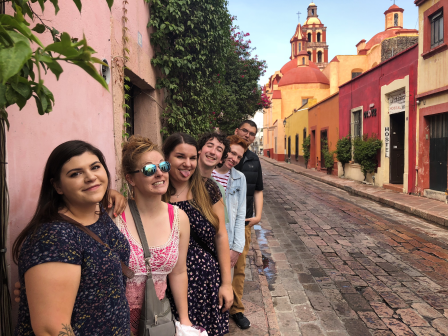 My Time in in Querétaro, Mexico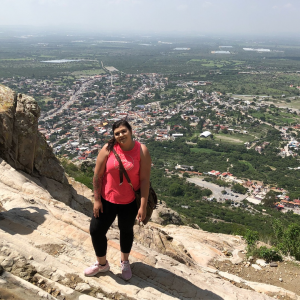 Walking up to the gate of my host family's house, I couldn't help but feel overwhelmed and anxious. What would my host family be like? Would I understand them? Would they understand me? I would be living with strangers for the next five weeks and my mind was swirling with possibilities. After ringing the doorbell and I saw their smiling faces walking out to let me in, I was instantly relieved. Somehow I knew that everything would be okay. My host mom showed me my room, helped me unpack, and then we headed down to eat dinner. Making conversation was difficult, but not impossible. Day by day my Spanish skills improved along with my cultural awareness. The next five weeks were filled with curiosity, laughter, frustration, and unrelenting determination.
The experience of living with a host family was one of my favorite aspects of the study abroad program. It provided me with a personal learning experience of Mexican culture and history. In addition to living with a host family, the program facilitated several different trips to top sites in the Querétaro area. The first weekend in Mexico, we went to the a magic town of Bernal to climb the Pena of Bernal. The Pena of Bernal is one of the tallest monoliths in the world. It was amazing to walk around a city so full of life and history. The subsequent weekend, we traveled to Mexico City. We went to the Anthropology museum, Frida Kahlo house, and the world famous pyramids of Teotihuacán. In such a short amount of time, I learned so much about the history of Mexico and the culture of the past and present.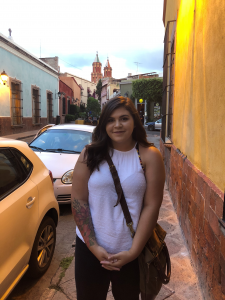 This program helped me connect with my own culture. My motivation for learning Spanish stemmed from my desire to speak more with the citizens of Querétaro as well as my own family in El Salvador. Living abroad gave me a unique opportunity to get in a routine much like other university students in Mexico. I lived, breathed, and spoke like a native as much as I could. In the process, I fell in love with the city and the people of Querétaro. Just walking around El Centro was awe inspiring. I often sat in one of their quirky coffee shops and listened to conversations, trying to understand it as whole. The people of Querétaro are so kind and genuine. They greatly appreciated it when I attempted to spoke Spanish, even if it was not completely correct. They put their heart and soul into their work and it definitely shows. I will continue to cherish my time spent in Mexico, the connections I made during my time, and the memories created.
After returning home, I was able to put many of my new skills and insight into use. I have been trying to keep up my Spanish by speaking with my dad in his native tongue. I have tried my hand at making some of the Mexican dishes I learned and ate while in Mexico. Finally, I have become more culturally and socially aware in my everyday life. The classes that I took while in Mexico did not solely focus on the language, but the overall culture and social issues of the country and its relation to the United States. I am so grateful for my experience because I feel like it not only made me a better person but I also have a wider knowledge base that will help me in my future teaching career.