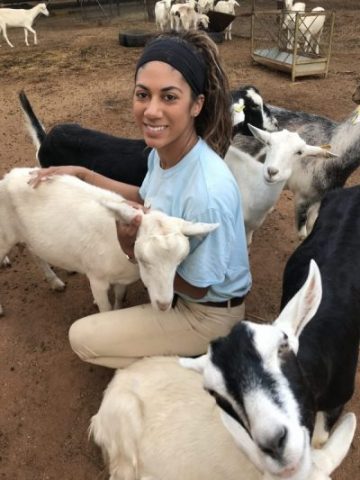 My Time at Cheetah Conservation Fund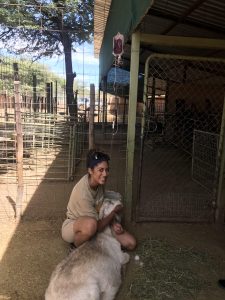 I have spent the past two months in Otjiwarongo, Namibia, interning at the Cheetah Conservation Fund. I have two weeks left and I am not ready to leave. Since I was a child, I have had a passion for animals. I grew to love exotic animals in high school and started on the path towards veterinary medicine in hopes to become a veterinarian in a zoo or wildlife park. I have small and large animals experience and I came to the Cheetah Conservation Fund to get experience with large carnivores. I've had amazing opportunities here and have been able to do things I've never done. This reinforces that I am positive I want to work with wildlife.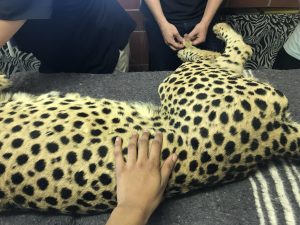 My most moving experience here happened yesterday and it involved giving a vaccine to my first cheetah. I have seen vaccines given to animals a million times before coming to CCF, but I was able to give my first vaccine to a puppy shortly after I got here. In the past eight weeks, I have twice participated in vaccinating our herd of more than one hundred goats and sheep. Giving my first vaccine was very exciting, but it was not until I vaccinated Romeo, one of our male resident cheetahs, that I actually felt it. Since I was a child, I have wanted to work with exotic animals, so this was really big for me.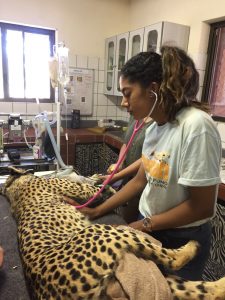 I have had nothing but amazing experiences here at CCF. The best experiences include night drives, cheetah workups, visiting Etosha National Park, and working with the goats. When I first got here, I was able to go on two night drives with a few other interns. At night you get to see different types of wildlife, which you do not usually see during the day. It is very peaceful and relaxing being on the reserve, day or night. I got lucky and was able to see a leopard on my second game drive. They are very rare to see. I quickly learned that being out on the reserve was something I really enjoyed.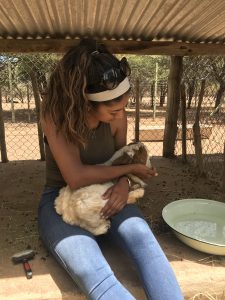 Another favorite experience is participating in cheetah workups. My first cheetah workup was another moving experience for me. I have been able to participate in four cheetah workups and have monitored the cheetah under anesthesia. Hearing the heartbeat of a cheetah for the first time will be something I never forget and hopefully I will have many more opportunities to do so.
Etosha National Park is a highly recommended place to visit in Namibia. I was able to spend a few hours there on one of my days off. My favorite moment was seeing hyenas and another leopard within 50 feet of each other. Another highlight of my stay at CCF is working with the goats and sheep. I had little to no goat experience prior to arrival, but quickly fell in love with the goats and have been tasked primarily with taking care of the herd. I have learned a lot about goat care and medicine and have been able to care for a few sick goats. I have become attached to most of the goats here and leaving all of them will be tough.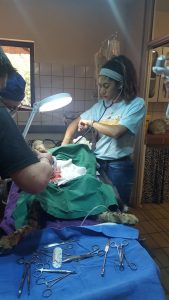 Overall, these past eight weeks have taught me that I am confident I want to work in this field. I have learned so much more about veterinary medicine and it reminds me how much more work I will need to put in over the next few years. These past few years of my undergraduate career, I have been questioning whether or not I would be able to handle this, but after this internship, I think I can and I think I am headed in the right direction.