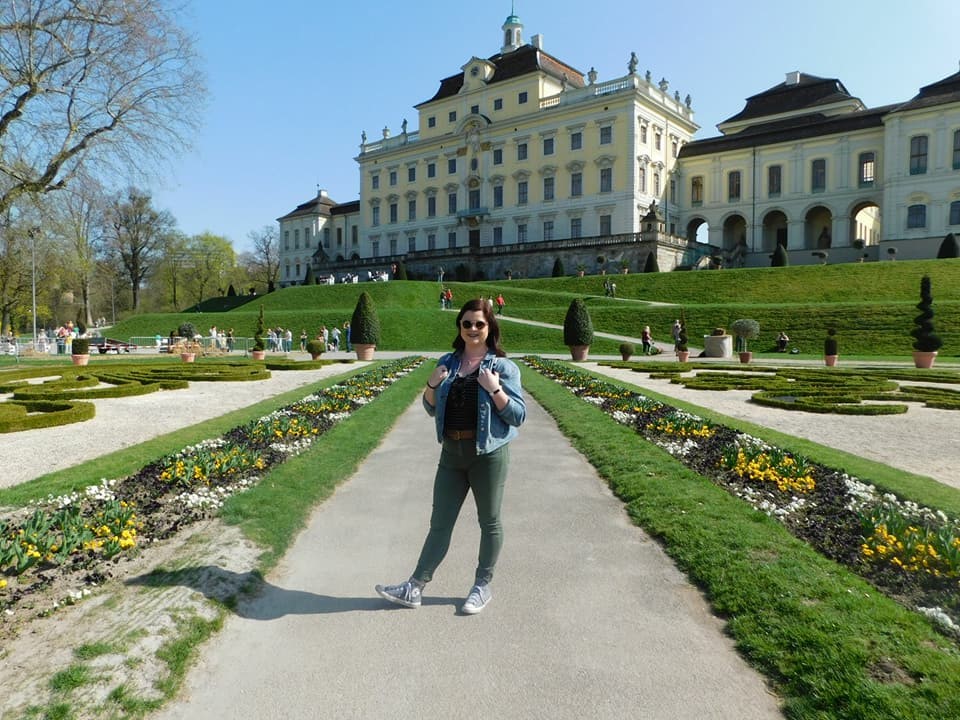 Ludwigsburg, the Baroque City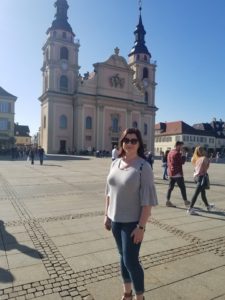 Living in the beautiful baroque city of Ludwigsburg, Germany is an experience I will forever treasure. I had been to Germany three times before my study abroad experience and have always thought about moving to Germany, and my semester abroad gave me taste of what that would be like. Although I had visited Germany several times before, living in Germany was a whole different experience. The immersion that comes along with living in a foreign country taught me so much about the German culture and language that I had never experienced before. It challenged me to really open myself up and fully embrace another culture, which has been the most rewarding part of my study abroad experience.
A semester at the Ludwigsburg University of Education looked very different than a semester at Western Oregon University in a variety of ways. The class structure was very different and much more interactive than classes I have previously taken in my college career. Taking most of my classes in German was a huge learning experience for me. It challenged me every day and ultimately helped me learn a wide variety of new vocabulary for specific subjects, especially relating to my major in Theatre Arts.
Ludwigsburg turned out to be everything I could have asked for in a host city for my semester abroad. Nestled about 15km north of Stuttgart, Ludwigsburg is a beautiful baroque city full of history and culture. The Residenzschloss Palace was just a hop skip and a jump away from my campus, making it the perfect spot for a picnic on a sunny day in the palace gardens. Although it is considered a 'young' city, comparatively, being founded in 1704, it was full of history for me to learn about. Friedrich Schiller, a famous German playwright, spent a good portion of his life living in Ludwigsburg. For me as a theater arts major, this was an awesome fact. I had the privilege to read and study two of his plays in one of the classes I took.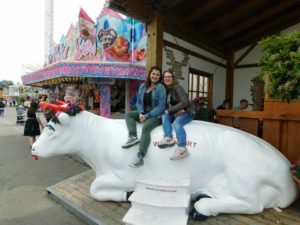 During my time abroad, I was fortunate to have long weekends for traveling. I was able to take the train to several neighboring countries as well as within Germany itself. I even had the chance to fly to London and see a play at Shakespeare's Globe, which is one of my favorite memories of my time abroad.
I was housed in a student apartment village just near my campus, where I shared an apartment with 9 other students, Germans as well as other international students. I spoke mainly German when I was at home allowing me to really put my language to use with native speakers. My student housing allowed me to learn a lot about the differences between German and American ways of life. Small things like sorting the trash and climbing 4 flights of stairs to do laundry caught me by surprise, but ultimately helped me understand the German culture better.
I am almost finished with my time abroad, and the one thing I am most thankful for are the incredible people I have met. I have made life-long friends from all over the world that I would have never met had I stayed in the states this semester. They have opened my eyes to what this world has to offer and ignited a passion inside me to travel the world.
My time abroad has been an eye-opening experience for me, and one I would not trade for anything. I have experienced different cultures, challenged myself, and made incredible friendships. I am sad to see it come to an end soon, but I know the memories I made will stick with me for the rest of my life.