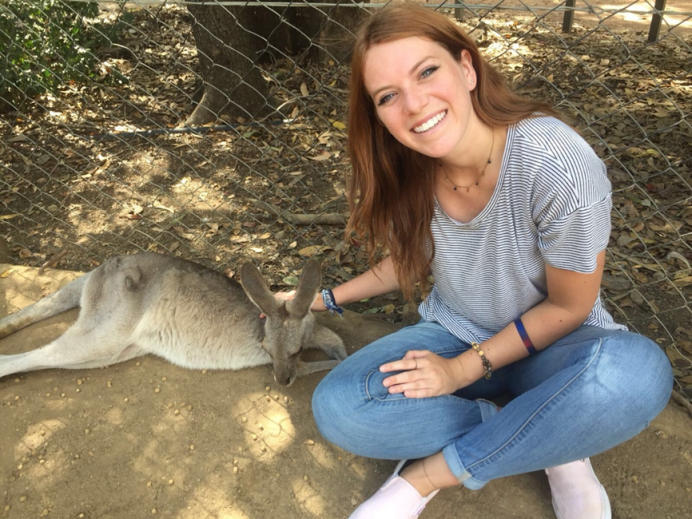 Kara's Study Abroad Adventures
Being in Australia is everything I have ever hoped it would be. The tropical weather is comfortable and relaxing, and I love seeing all the Aussie wildlife. Getting to study and work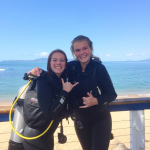 collaboratively with both my peers and researchers at JCU has also been incredible. It is through these collaborations that I was presented with the opportunity to work at one of JCU's on-campus research centers called the MARFU which is where the aquaculture of coral reef species takes place. This involvement has helped me build strong connections for my future and it has also helped me gain lab experience both of which are critical for my success as a scientific researcher. While these collaborations have given me quite amazing opportunities it is just one of the many experiences that I have taken advantage of. Making the most of my time studying abroad has lead me to fall in love with my passion for the ocean all over again. Each day I am excited to venture into my studies and my extra-curricular diving and volunteer opportunities.
My favorite experience thus far was getting a scuba diving certification. I did the diving program with some of my international friends and some of my new living mates. We had three days of learning the diving skills and practicing them. I did my certification on Magnetic Island and we went out for our first open water dives in Nelly Bay. I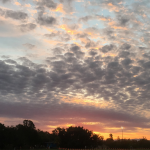 loved getting to see the various fish, crustaceans, soft and hard coral and even some sting rays.  This was exciting for me because it helped pave the way for my diving future. This experience helped to prepare me for diving on the Great Barrier Reef which is something that I had dreamed about since I decided to choose a career in Marine Bio. Getting to dive Keeper reef was an extraordinary experience. I got to see fish of all different types of species and I even got to see a black tip reef shark!
While many of my experiences have been wonderful I have had times where I have been home sick or where I have felt out of place. Something that has gotten me through these more difficult times like being home sick is calling and facetiming with my family and friends back home. Also, when I have felt out of place I look for things that remind me of my culture back home; I also set up my room in a familiar way and used colors that I am used to which helped me feel comfortable and at ease.
Having this study abroad experience has given me the chance to be active in my degree to an extent which I had never experienced before, and it has challenged. Furthermore, the cultural change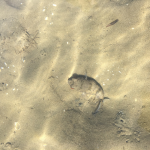 has also provided enrichment to my experience. I have enjoyed laughing and conversing about cultural differences with my Aussie and international friends; I have even picked up some of the lingo which always makes for fun and humorous reactions. I have enjoyed tasting new foods here as well. My local friends like to enhance my palate with things like Vegemite, Milo, and even Kangaroo! I am looking forward to continuing to make this experience incredible. Taking photos and recording special moments are just some of the things that will help me remember. My heart feels so full and my passions are continuing to grow; I am keen to keep exploring.