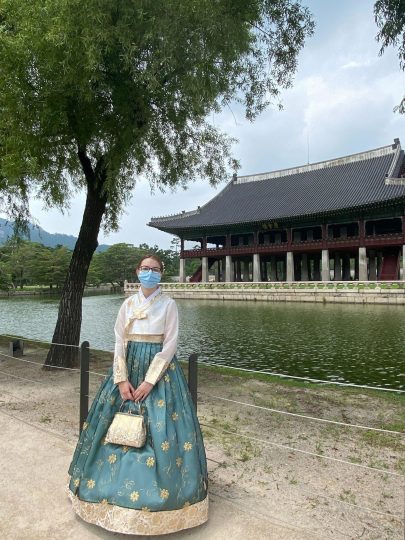 Gyeongbokgung Palace in Seoul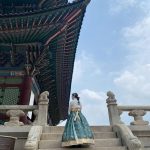 There are many wonderful and beautiful places to visit in Seoul, South Korea. So much so, that it is difficult to choose if you have limited time. I recommend Gyeongbokgung Palace and the National Palace Museum of Korea, which is right next to the Palace. It's two birds with one stone and makes for a wonderful experience.
When visiting Gyeongbokgung Palace, I recommend renting a hanbok. There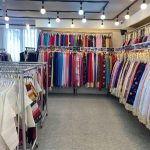 are plenty of hanbok rental shops in the area around Gyeongbokgung Palace and they are easy to spot. There are usually hanboks on display in the windows or a sign outside the shop featuring a hanbok. The shop I went to had a wide selection of hanbok to choose from and the employee helped me pick out a beautiful set. The chima (skirt) was green with golden accents while the jegori (top) was white with golden accents. I had my hair styled with daenggi and decorative pins. I chose a golden purse as well, since my backpack clashed with the look. On the short walk to Gyeongbokgung Palace from the rental shop, I saw plenty of others in hanbok. It's kind of expected that one wears hanbok when visiting and you can even get free admission to the palace if you're wearing one.
The main entrance to Gyeongbokgung Palace was very beautiful and there were guards stationed there in traditional uniform. When going through the entrance, look up! There is artwork on the ceiling that would be easy to miss. On the right, after you enter, is the ticket booth to Gyeongbokgung Palace and as I wrote, you get free admission to the Palace if you're in a hanbok. Straight ahead from the main entrance is the entrance to the palace area. The grounds are very well kept and I recommend you take your time exploring. There are plaques with historical information throughout the palace. I found it to be a very relaxing and educational experience.
On the left, after going through the main entrance, is the National Palace Museum of Korea.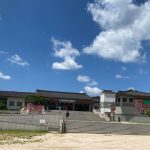 I recommend visiting this after the palace itself, as it will give you a chance to cool off after walking in the sun and will give more information on what you just saw. The museum is very well organized, making it easy to navigate. There was plenty to see and learn. My favorite displays were on the music of the palace. The different instruments were cool to look at. There were many more displays in the museum that I enjoyed. Overall, I would definitely recommend going to Gyeongbokgung Palace and the National Palace Museum of Korea when visiting Seoul.