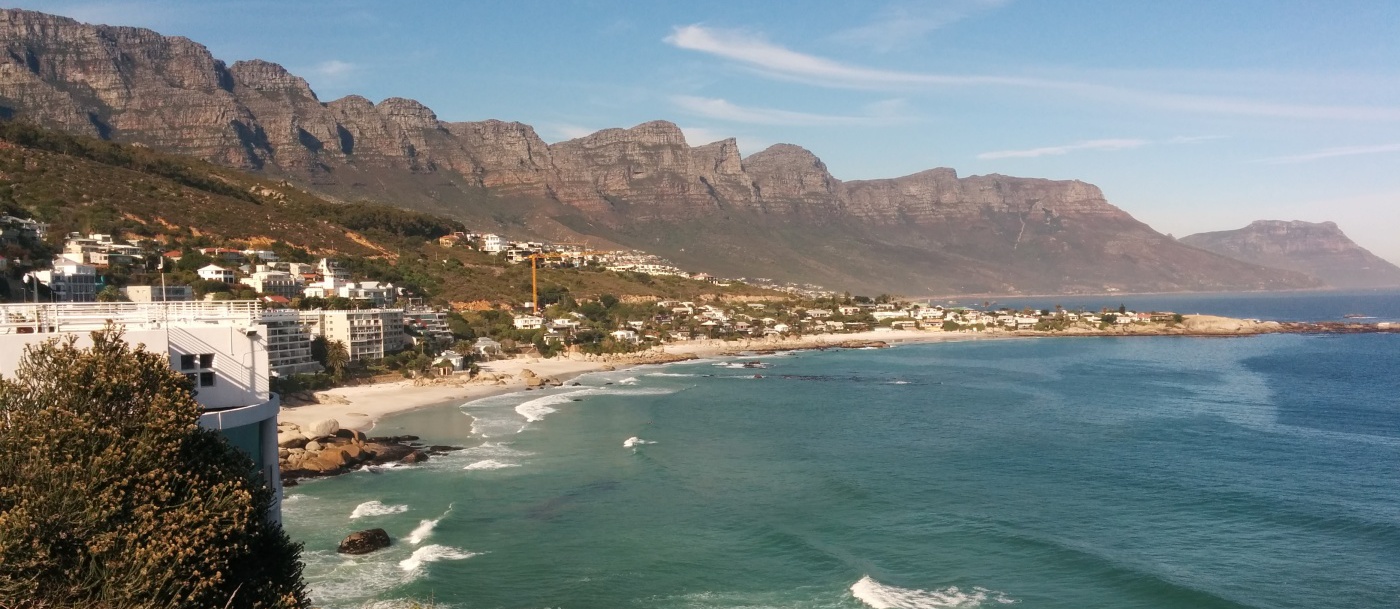 Fondness With A Touch Of Bittersweet
I've been back in Portland from Cape Town, South Africa now for just over a month. This time has allowed me to reflect on my time there and remember it with fondness and just a touch of bittersweet. I'll start with the fondness. My time in Cape Town was met with many people who were friendly, always willing to help you in any way they could – regardless of their available resources. I can't even count the number of times I asked someone a question about directions on how to get someplace only to walk away from them ten to fifteen minutes later with much more of a story than anticipated. My American accent was a dead giveaway and people loved asking me questions about America or explaining the history of South Africa to me. I learned so much about the culture of the city and the pride that the people of Cape Town have in the history of South Africa. And I learned this not only from the museums I visited, but from the simply walking through the streets of Cape Town and talking to the people.
This brings me to the bittersweet.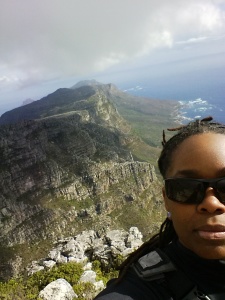 In the ten weeks that I was in Cape Town, it took me a while to get used to my surroundings. It felt that right about the time that I was to leave, was when I was beginning to understand the "hows" and "whys" behind the way things are done there. And as excited as I was to be going home, I was very sad to be leaving Cape Town as well.
When I left for my internship in April, I had done all the research that was asked of me. I had watched videos of the culture of the city and had a general – very general idea of what to expect. However, nothing can prepare you for the onslaught of information that you will be hit with within just the first few days of being there. While it wasn't so overly different that I felt out of place, it was just enough different that it almost felt as if I was in a parallel universe where things are the same but different. Sure, there's pizza in South Africa, but it's a pizza with shrimp and butleritos and hot peppers. I dare you to find that combination in the Pacific Northwest. And believe me I've tried because that pizza was delicious! I know this is a simple example, but it's just one of the many.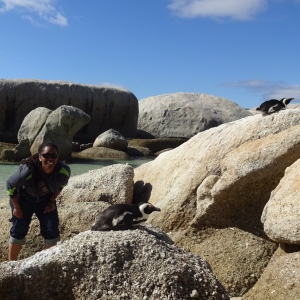 When I left for Cape Town I knew that I was going to be working with kids, but I originally thought they would be older children. I surprised myself by taking the assignment to work with children ages 6 – 10. And I must say that it was amazing! I worked with the Amy Biehl Foundation. The Amy Biehl Foundation has afterschool programs in five of the townships in Cape Town and I worked in the Mimosa School in the township of Bongolethu. English is a second and sometimes third language of many of the children there and I helped teach English literacy. This was one of the absolute best experiences in my life to date. I would like to think I made a difference in the lives of the children, but I can't say with certainty what affect I had on them. But what I can say is that they had just as much if not more of an effect on me as well. The children were so inquisitive about so many different things that it was an absolute joy to go to work every day. And they were always ready with hugs when I got there.
I come back from this experience a changed person. And I knew that I would. Prior to leaving, I just couldn't imagine in all the different ways that these changes would take shape. I am so appreciative of this experience and am looking forward to more travel in my future and perhaps back to see the children at Mimosa in Bongolethu.