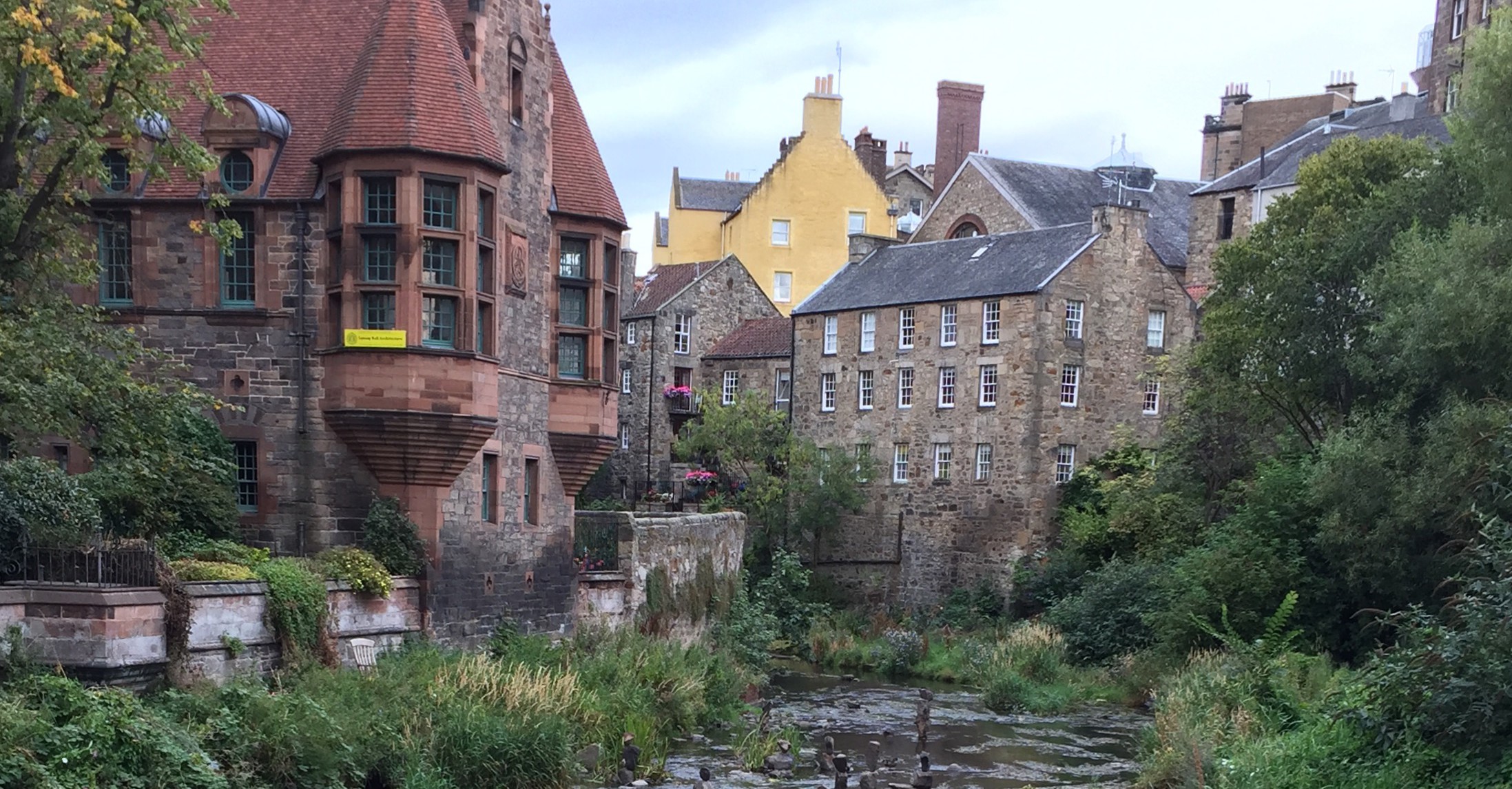 Dressing Gown or Ball Gown?
I have been in the UK for about two months now, interning with the Scottish Parliament in historic Edinburgh, Scotland. When I arrived, I didn't have a living situation secure. This is not uncommon for many students doing this internship, or so I've heard. I had been communicating with someone from Spareroom and I went to see the place the day I arrived in Edinburgh. I said yes and moved in the next day.
I live outside the city centre, near Corstorphine. Commuting to the Scottish Parliament takes about thirty minutes in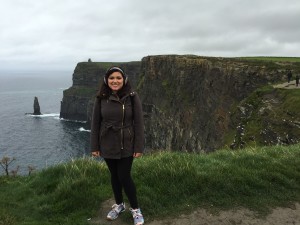 total. I chose to live out of the busy city because it was more affordable and in a quiet neighborhood. Even though it's a longer commute to the Parliament than other places, I think the trade-off is worth it.  The house is owned by a lovely married couple whose kids are grown-up and moved out. Their youngest is only about two years older than me. They have lived in Edinburgh all their lives and have been so welcoming and generous. There's always toast and jam or cereal in the morning that I can help myself to. Sometimes I contemplate on making my own dinner because they're always feeding me. It's very homey and a great way to get to know British and Scottish culture. What's also really neat is that the person renting another spare room in the house is from Berlin, also doing an internship here in Edinburgh. We go to events together at times, for example we have plans to go to a fire festival on Halloween night in the Grassmarket area.
I also remember a funny conversation I had with the person renting the rooms. She had asked if I brought a dressing gown, and assumed I didn't because it would take up too much space in my suitcases. I thought she meant ball gown, because it would be too big, and that dressing gown was just another word for it. I responded by saying I brought over one nice dress but that was it. At one point I said, "I didn't think I needed one." We were both confused, but then it clicked on what we meant and we had a good laugh. Dressing gown in Britain is a robe in the U.S. Another is getting use to the fact that cilantro is called coriander here.
I adapted to Scotland quickly. In both home and in the office I work in. Some of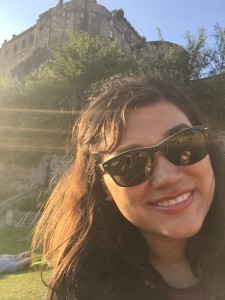 the things I did pre-departure were to look up "slang" words used and what American words and phrases to avoid and obviously could have researched more words. I left my somewhat picky-eating habits behind and became "brave" in that aspect. It does help to be more adventurous with food, when you are offered food and accept it and enjoy it, like in other cultures it is appreciated.
I find most of the people I have come across to be friendly and the work environment to be laid back compared to the typical professional setting back in the States.  I have been learning a great deal by working in the Central Office. It's a very fluid office and I have gotten to do different tasks. Some days might be organizing files, newspapers or going on a cupcake run for a fellow co-worker. I can be assisting the SNP researchers by writing weekly Hot Topics, briefings, transcribing or taking phone calls. One of the tasks I recall doing is looking at report made on NHS hospitals and writing a briefing for committee members.
There are always things to do in Edinburgh, whether it's museums, culture events from all over the world or just by walking around. I still haven't seen the whole city and I've been here for two months. One of my favourite places has been the Water of Leith, walking through was like walking through a fairy tale book. I have also had a chance to visit the Highlands, specifically the Isle of Skye, which was gorgeous, even in autumn and visited Ireland for a few days while the Parliament was on recess.