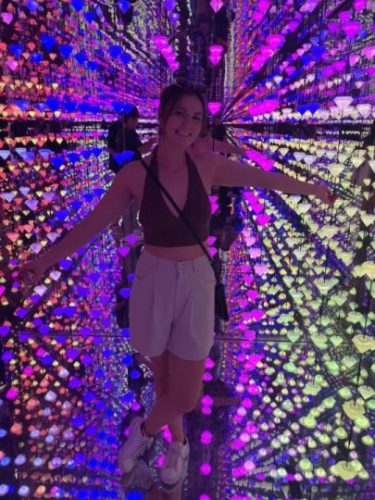 Barcelona Shock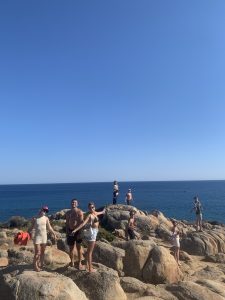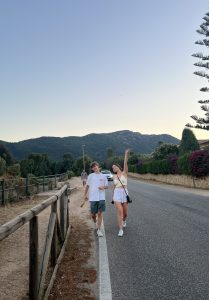 Six months ago, I saw an online application for an internship for business in Barcelona. At the time, I was applying to several other internships in the Corvallis area but figured I might as well apply. My main focus was for a marketing internship through MECOP. I was told through the MECOP supervisors that this internship should be my top priority, so I prioritized it. I knew the internship in Barcelona was a far stretch, so I tried not to get my hopes up and instead focused on the application process for MECOP. The day came for the interview and I completely butchered it. I was so nervous that I forgot my responses to questions I had practiced numerous times and stumbled over all of my answers. I was so disappointed in myself until I received an email from IE3 saying I received an opportunity to interview with them. I told myself I was not going to have the same interview experience as I did with MECOP and three months later, I was saying goodbye to my friends and family and flying to Barcelona.
There have been many culture shocks through my experience here. Work-life balance, for one, is very important, where mental health is of utmost importance. People don't stress as much as we seem to do in the states. People live life here as it comes to them. If the train is late or you miss it, there's nothing you can do about it except to wait for the next one and not stress about it. Mid-day breaks and afternoon siestas are also very common. The city basically shuts down from 4-7 pm to let workers rest before opening up again for dinner. People here are not timely and are not apologetic for it. It is very common for people to be late to a meeting but not apologize for it because life happens and people run late.
Through my work experience so far, I have learned so much about the professional world and its environment. I had the opportunity to work one-on-one with the owner of a sustainable travel company known as "TextileSeekers". Not only have I learned about different aspects of marketing and running your own business, but also what it means to be independent and being okay when things go wrong or not go as planned. It is important to take mishaps with a grain of salt, learn from them and move on from them. My boss has become such an inspiration to me, running her own business with little to no outside help and putting so much effort into making it grow. She has done so much for her company and I am excited to see where she leads it to as well as where it leads her to someday.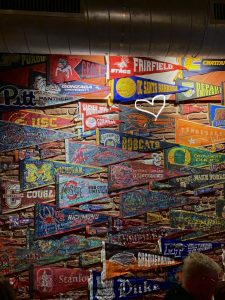 I would recommend to future interns utilize the metro/ bus system, always ask for help, try not to spend too much in the first couple of weeks and to take time for yourself. I was very nervous about the metro system because I have never used one before. However, I figured it out within a week. Google maps or Apple maps tell you everything- when the train is going to leave, each stop it stops at, where to get off, etc., just make sure you have your phone charged. Asking for help can save you time as well. It doesn't matter whether you're lost in the metro or confused on a project for work, reaching out will help you and save you time in doing so. Being conscientious of the money you're spending is also very important. The first couple of weeks, you will want to do everything, but keep in mind the length of your stay and try to spread it out as much as you can. Lastly, be sure to take time for yourself, otherwise you will be burnt out and exhausted. Make sure to do the things that allow you to unwind and rest and stay happy.
I am so fortunate to have gotten this opportunity to come to Barcelona, to work, experience professional life outside of a classroom and live and learn a new culture. I am so glad I decided to apply to this internship even if I thought it was not possible for myself at the time. I have learned that it is so important to take things as they come and to not stress over the little things.