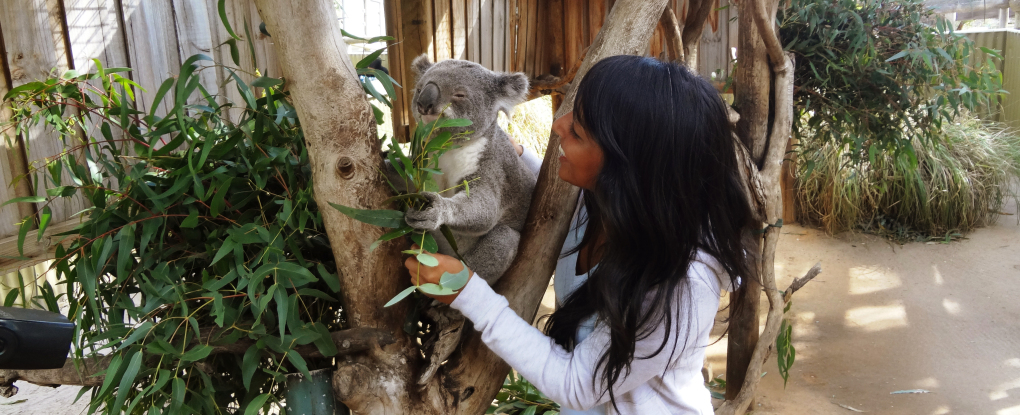 An Interview with Emilene Sivagnanam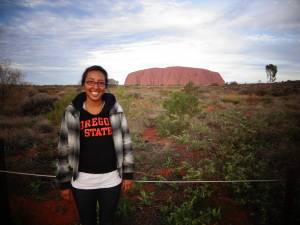 OSU grad Emilene Sivagnanam  attended an IE3 Global study abroad program at Deakin University in Australia during the winter and spring terms of 2013. We had the chance to speak with Emilene and gain insight about the experience from her unique perspective as well as how studying abroad has affected her post-graduation life. 
IE3 Global: What made you want to study abroad? Why Australia in particular?
Emilene Sivagnanam:
I came to Corvallis from Kansas City which has a considerably larger metropolitan area and a very different climate. It was hard for me to adjust in the beginning, so after my first trimester at OSU I knew I wanted to explore my options for studying abroad. I used the Division of International Programs' search engine to figure out which countries had an Earth Science program and predominantly spoke English. For me, it boiled down to Sweden or Australia, and after I met with an advisor I decided to head south to the warm weather and beautiful beaches!
IE3 Global: Why was it important to explore different cultures as an Earth Science major?
Emilene Sivagnanam:
I think it's important to explore different cultures as any type of major. It's important to understand other people's backgrounds because our culture is part of what fuels our decisions and makes us who we are. The more people you meet from different countries, the bigger your perspective will be.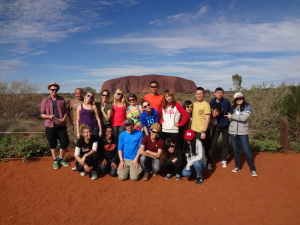 IE3 Global: Coming from an Earth Science background, how were the class experiences in Australia compared to classes at OSU? 
Emilene Sivagnanam:
Classes at Deakin were really different than at OSU. First of all, lectures were not mandatory. They were all filmed and put online, so you could stay at home and watch a live stream or reference them later. I also found that their intent was different than it was in America. Lectures in Australia were more like a supplement to help you understand the material better, but we never got tested over specific things from the lectures, as we do in the United States. There was also never any "busy work"– which is what they would call American's daily/weekly homework and reading assignments. Lastly, instead of two midterms, we were given two assignments. The professors go over the assignments in the beginning of the term, allowing the students to be fully aware of what is expected from them. There is still a final, but in most cases, it's usually a paper or in-class essay. However, I did have one class where we had a final exam; I was in a gym auditorium with over 700 people and it was extremely intimidating!
IE3 Global: You come from a diverse background and have a history of exploring different cultures, how did this help or alter your experience of studying abroad?
Emilene Sivagnanam:
Since Australia is westernized it really wasn't very different from America, and most of the other study abroad students were from America or Europe. What did help my experience was already going to a college 2,000 miles away from home. A lot of people got homesick towards the end, but since I was used to being away from home I didn't have a problem.
IE3 Global: How has studying in a different country helped your education experience?
Emilene Sivagnanam:
Studying abroad completely changed my life plan. In America our society has shaped us to believe that, in a timely manner, we have to go to school, pursue a career, and start a family all before what– the age of thirty? When I was in Australia I learned that although these things are cherished, they aren't regarded as the most important goals in a young person's life. When I returned, I realized I wanted a lot more out of my life than what I had initially planned for, and there was nothing stopping me from doing these things.
IE3 Global: What was the most difficult thing you faced when studying abroad? How did you overcome it?
Emilene Sivagnanam:
Most things in Australia are really great. The pop culture is essentially the same, the language is the same, and the people are always so laid-back and friendly. If there was one thing that bothered me though, it was probably overcoming the stereotype that Americans are ignorant. I dealt with this by talking it out, and if a person couldn't look past a stereotype and get to know me, then I probably wasn't meant to be friends with them anyway.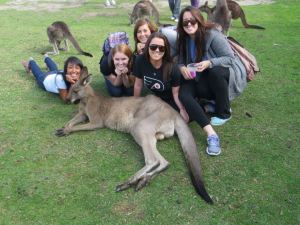 IE3 Global: Why do you think it is important for STEM students to study abroad? What recommendations would you have for a current STEM student thinking about an international education experience?
Emilene Sivagnanam:
As I mentioned before, and as cliché as it sounds, studying abroad changed my life. I unexpectedly found what I am passionate about and changed my future plans for the better. Being in a foreign country is an exploration of yourself and a new land because it really teaches you how to adapt and be an independent person.  As for recommendations, if you are worried about a specific set of courses you need to take and don't think you'll be able to find the right program, work with your advisor to pick out some baccalaureate core courses or electives instead. Those are much easier (and more fun) to substitute without compromising your educational experience at OSU. 
IE3 Global: What have you been up to since graduating?
Emilene Sivagnanam:
Well, being in Australia really triggered a travel bug for me. Many Australian's take advantage of their Commonwealth passport and travel around the world for months to years. I followed suit and took a year off to solo backpack throughout Europe from August-November. I only came back because I had to take the GRE and fill out applications for graduate school. I am pleased to say I've been accepted to Columbia University for a Master of Arts in Climate and Society and will be moving to New York in August. I honestly think being able to incorporate my experiences from my travels into my statement of purpose is what helped me get into Columbia and I couldn't be happier with the outcome.
IE3 Global: How do you think your study abroad experience prepared you for post-graduation life? 
Emilene Sivagnanam:
Prepared or ruined me for post-grad life? Ha. I find myself perpetually daydreaming about future endeavors, and not a day goes by I don't talk to someone I met while traveling, or see their photos on Facebook of beautiful places around the world. It's really great because it's motivation for me to work hard and save money for my next destination!