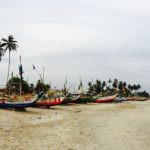 Since 2013, this program has offered a variety of field work practicums with a focus on social work and public health. This internship program is offered through the Palm Institute of Strategic Learning, a private liberal arts college with a goal of facilitating the training and development of the next generation of ethical and values-based African leaders. Palm Institute is an independent private non-profit organization registered in Ghana. So far about 50 American students have gained valuable field-work experience through this program. The American Program Director, holds a Masters of Social Work and has over 15 years of relevant hands-on experience working in the US and abroad.
Internship Start Dates:
Internship is available all terms
Duration of Internship:
10 – 12 weeksLonger internships may be possible, and any such requests will be discussed on a case-by-case basis.