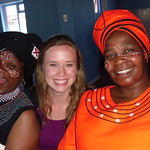 Work with a South African Public Health organization and seasoned colleagues to gain hands-on work experience and explore the real-world application of concepts learns in the classroom. Interns will develop a deeper understanding of the South African healthcare system, and how various societal factors contribute to public health challenges and impact public health initiatives in South Africa.
Cultural Engagement: This internship program includes weekly cultural workshops that allow you to learn more about South African culture.
Placement: The Cape Town Public Health Virtual Internship is an individualized placement where you are placed with an internship site based on your skills and interests, the needs of the worksite, and position availability.
INTERNSHIP START DATES:
FALL: September-November
WINTER: January-February
SPRING: March-May
SUMMER: June-August
DURATION OF INTERNSHIP:
Flexible. Interns earn between 4-10 credits by working 120-300 hours over the course 4-12 weeks per term.