Application Instructions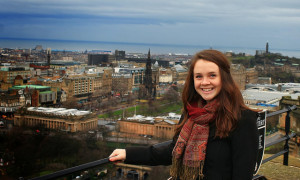 IE3 Global works closely with each applicant to place students at internship sites where they will meet their personal, professional and cross-cultural goals as part of their academic experience while contributing meaningfully to the host organization. The following application processes help to ensure the success of every IE3 Global applicant.
Consideration Phase
As a University of Oregon student, your first step is to meet with a campus study abroad advisor at GEO to talk about your goals for participating in an internship abroad, how that would fit with your degree program, and answer any general questions.
Consider if a study abroad experience or international internship is right for you by reading the Internship vs. Study Abroad section of the IE3 Global website.
Review the eligibility requirements on the Internships FAQs page of the website.
Check out the internship listings searchable by your academic major, location, language and professional focus.
Visit our funding section for funding opportunities and use the cost calculator to estimate the costs for individual internship sites. Because IE3 Global is an academic program, financial aid may apply.
Please note application deadlines are approximately five months prior to the start date of an internship. Refer to the Internship FAQs page for term specific application deadlines.
IE3 Global Application Phase
In addition to your GEO application, an IE3 Global application is required.
Click on the Apply Now button on the specific internship listing
Identify your top three internship site preferences within the application
When you have completed both the GEO application and IE3 Global application, GEO will contact you about the campus internship interview.
Application requirements include:
Professional résumé
Essays pertaining to your personal, professional and cross-cultural goals
Two recommendations (1 Academic, 1 Professional)
Academic Transcripts
Home campus application fee paid directly to GEO
IE3 Global Application Fee of $50 (non-refundable)
Selection Phase
Upon receiving your Campus Advisor interview report, your IE3 Global application is considered complete. IE3Global staff will review your application materials and schedule a time to discuss your background and interests in relation to an international internship.
IE3 Global staff will work closely with the student to determine whether the student will be successful with their internship of choice. If a student is likely to be more successful at an alternate internship site that will be taken into consideration.
If you're approved for referral to an IE3 Global Internship you will be asked to commit to the program and submit a non-refundable $250 deposit.
Upon receipt of the $250 deposit and commitment to the program, your application materials will be forwarded on to the internship site for review.
You will be notified of an application decision and next steps by email. This is generally within four to six weeks of the application deadline.
You will be notified of final acceptance via email. This can take six to eight weeks, or sometimes longer.
Please contact your IE3 Global Program Advisor if you have any questions.