Internships FAQs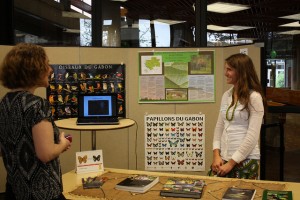 Please read the FAQs below for answers to internship-related questions you may have. If you still have questions, please contact us at info@ie3global.org or use the chat function below to speak to an IE3 Global staff member or student ambassador.
---
What does an IE3 Global internship cost? How does it work?
With an IE3 Global internship, you will earn academic credit from Oregon Tech while gaining professional experience abroad. Internships are available in a variety of private sector companies, nonprofit organizations, and educational institutions around the world.
The IE3 Global internship program fee of $3,450 is paid in lieu of OT tuition and includes the following:
Academic credit
Internship placement
Pre-departure orientation
International health insurance
Learning tools
Monitoring and support by IE3 Global staff throughout the internship
Your Campus Advisor will be able to describe any additional campus fees you can anticipate. Visit specific internship site descriptions for specifics on associated costs.
---
What are the application deadlines for an internship?
Application deadlines are as follows:
For Summer term: January 25
For Fall term: April 15
For Winter term: September 1
For Spring term: November 15
---
What standards must an internship meet to be part of the  IE3 Global portfolio?
To meet the standards necessary for incorporation in to the IE3 Global portfolio, an internship must:
Be a minimum of ten-weeks of full-time work
Integrate academic credit on a student's home campus with on-the-job experience
Provide a designated supervisor on site
---
How do I receive academic credit for my IE3 Global internship?
To receive academic credit, a student must:
Be enrolled as a student during the time of the internship
Make arrangements to earn credit with a faculty member
Complete all registration documents required by the office of international programs on a student's campus
The amount and type of credit you receive will depend on your goals, major, and graduation requirements. As a general guideline, internships earn one (academic quarter) credit for every 30 hours of work. Reporting requirements in the past have ranged from weekly journals to summary reports and class presentations. IE3 Global provides a handbook with recommended journal questions that you can use with your professor to arrange a report.
---
Am I eligible to participate in an IE3 Global internship?
A student is eligible to participate in an IE3 Global internship if they are:
A junior, senior, post-baccalaureate, or graduate student
Currently enrolled in a degree program at a participating college or university
In good academic standing
Read the individual position descriptions for information about required skills, training, and language ability specific to a particular internship.
---
How can I plan for an IE3 Global internship?
Preparation for an IE3 Global internship begins before a student applies. To get the most out of the internship, students should start planning ahead and considering these areas:
Academic Preparation: The coursework on your transcript is part of your application. Some sites like to see specific academic backgrounds, so a student should conduct research into what courses will prepare them and compliment their desired internship. 
Cultural: A student should learn about the culture of the country in which they wish to intern. This can be accomplished through a study abroad program, learning the language spoken in that country,  through meeting students from that country, or from reading, research, and/or classes.
Logistical: Timing is critical when planning an internship. Students should think about saving for expenses, degree requirements, and passport application periods in advance.
Professional: Many internships prefer students with previous professional experience. Students should consider gaining exposure to the professional world before applying for an internship.
---
What is the selection process for an IE3 Global internship?
Once a student completes their application, they will interview on their home campus. An interview report with a recommendation will then be sent to an IE3 Global staff member. The student will then be contacted and sent information regarding the internship site.
Candidates are selected based on the clarity of their goals as described in the application essays, cover letter, academic preparation, and previous professional and cross-cultural experience. Tips and guidelines for building a strong application are available within the online application system and students are encouraged to utilize them. Host organizations make the final decision regarding all applications. If a student's first choice internship is not available, IE3 Global staff will work to find an alternate placement.
---
How do I work with my campus advisor?
Each campus in the IE3 Global network has a designated IE3 Global advisor. The IE3 Global campus advisor is a student's main contact person for advice about applying to an internship and campus specific issues such as credit, registration, financial aid, graduation, and local scholarship opportunities. They advise in the early stages, then interview students once an application is complete to make a final recommendation about a student's candidacy for a program. The campus advisor's contact information is available on our contact page.
---
What and when is the pre-departure orientation?
As an IE3 Global internship applicant, you will be required to attend a pre-departure orientation.
Pre-departure orientations are conducted at regular intervals throughout the year in Oregon, Washington and Montana. A list of upcoming orientations is as follows:
February 11, 2017: For students based in the state of Washington, held in Seattle.
February 18, 2017: For students based in the state of Oregon, held at Oregon State University in Corvallis.
May 13, 2017: For students based in the state of Washington, held in Seattle.
May 20, 2017: For students based in the state of Oregon, held at Oregon State University in Corvallis.
August 19, 2017: For students based in the state of Washington, held in Seattle.
August 26, 2017: For students based in the state of Oregon, held at Oregon State University in Corvallis.
Attendance at an orientation is required of all IE3 Global interns. If you know you will not be able to attend the orientation closest to your campus and your departure date, please make plans with your internship advisor to attend another orientation. If there are extenuating circumstances that would prevent you from attending any orientation, please discuss this with your internship advisor as soon as possible.
You may also be expected to attend an orientation at your campus for outbound students. Your campus advisor will inform you of this requirement.
If at any point you have any questions about issues covered in orientation, please contact your internship advisor.
---
I am a past participant and want to help IE3 Global. How can I help?
There are many opportunities to serve IE3 Global upon a student's return. For more information, write us at info@ie3global.org.