Find an Internship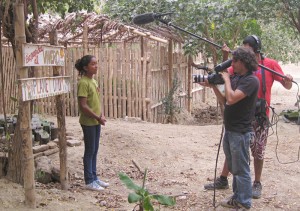 IE3 Global provides internships at over 100 different organizations in 50 countries, where students can earn credit in majors ranging from finance to social work, fashion to nursing.
To find an internship best aligned to your interests, use the tool below to focus our portfolio options based on country, language, region, professional focus, or academic major. After you've made your selection, browse the internships to find more information and apply.
You may also use the "search" tool on the right navigation bar to find an internship.
---
Locations
World Regions
Africa
Asia
Caribbean
Europe
Mexico & Central America
North Africa & Middle East
Oceania
South America
Countries
Alpine Europe
Argentina
Australia
Bolivia
Botswana
Brazil
Cambodia
Chile
China
Cook Islands
Costa Rica
Cuba
Czech Republic
Denmark
Ecuador
England
Estonia
Ethiopia
Finland
France
Gabon
Germany
Ghana
Guatemala
Iceland
India
Indonesia
Ireland
Italy
Japan
Jordan
Kazakhstan
Korea
Kyrgyz Republic
Lyon
Malaysia
Malta
Mexico
Mongolia
Namibia
Nepal
New Zealand
Nicaragua
Panama
Peru
Philippines
Romania
Russia
Scotland
Senegal
Singapore
South Africa
Spain
Swaziland
Taiwan
Tanzania
Thailand
Trinidad and Tobago
Tunisia
Uganda
Ukraine
Vietnam
Languages
Arabic
Chinese (Cantonese)
Chinese (Mandarin)
Czeh
English
Estonian
Filipino
Finnish
French
German
Hindi
Italian
Japanese
Kannada
Khmer
Korean
Malay
Other
Portuguese
Punjabi
Russian
Spanish
Swahili
Tagalog
Thai
Vietnamese
Professional Focus
Advising
Anthropology
Arts and Culture
Business and Trade
Computer Science
Education
Engineering
Entrepreneurship
Environment
Fermentation Science
Finance
Food Science and Technology
General
Government
Health and Social Services
Information Technology
International Education Advising
International Studies and Political Science
Journalism
Life Sciences/Resource Management
Management
Marketing
Medical
NGOs and Development
Other
Teaching/Education
Tourism/Hospitality
Academic Majors
Accounting
Adult Education
Advising
African Studies
Agricultural Business Management
Agricultural Sciences
Agronomy
Animal Science
Anthropology
Any Major
Architecture
Art
Art Conservation
Art History
Arts Administration
Asian Studies
Bilingual Education
Biology
Botany
Business
Carpentry
Chemistry
Child and Family Services
Chinese
Coastal Zone and Natural Resources Management
Communications
Computer Science
Conflict Resolution
Conservation
Digital Communications and Multimedia
Early Childhood Development
Eco-tourism
Ecology
Economics
Education
Engineering
English
English as a Second/Foreign Language
Environmental Sciences
Ethnic Studies
European Studies
Event Planning
Exercise Sport Science
Fashion
Fashion Design
Fermentation Science
Film and Theatre Arts
Finance
Fisheries
Food Science
Forestry
French
Gender Studies
Geographic Information Systems
Geography
Geology
German
Grant Writing
Graphic Design
History
Horticulture
Hospitality and Tourism
Human Resources
Human Rights
Hydrology
Information Technology
International Development
International Studies
Italian
Japanese
Japanese Studies
Journalism
Korean
Landscape Architecture
Latin American Studies
Law
Liberal Studies
Library Science
Linguistics
Mandarin
Marine Biology
Marketing
Masonry
Mathematics
Mechanics
Media Studies
Medicine
Micro-Enterprise Development
Museum Studies
Music
Non-Profit Management
Nursing
Nutrition
Oceanography
Parks and Recreation
Photographic Film and Video Technology
Photojournalism
Physical Education
Physics
Political Science
Portuguese
Pre-pharmacy
Psychology
Public Health
Public Policy
Public Relations
Radio Broadcasting
Recreation
Russian
Science
Sculpture
Social Justice
Social Science
Social Work
Sociology
Spanish
Special Education
Sustainable Agriculture
Sustainable Development
Teaching
Theater
Veterinary Medicine
Viticulture
Wildlife Science
Women's Studies
Youth Development
Zoology