Veteran Resources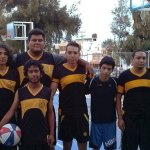 If you are a veteran, you may be eligible to study and/or intern abroad with IE3 Global with funding under the Post 9/11 GI Bill.
The Department of Veteran Affairs may be able to cover costs related to:
Tuition and Fees
Housing
Books
Supplies
In order to receive these funds, veterans under the Post 9/11 GI Bill must be enrolled in study abroad courses that apply to their program of study, and the study abroad program in the foreign country must be an approved program. Furthermore, the VA cannot pay any fees specific to studying abroad unless the student is required to study abroad as part of their program.
To find out if you qualify, speak to your academic program advisor about the requirements for your program. Your academic program advisor and the registrars office can help you assess your program and qualifications for funding.
IE3 Global would also like to encourage veterans to consider exploring additional funding options. We recommend you start with exploring the scholarship and fundraising resource pages on the IE3 Global website.
---
Here are a few stories of veterans who have taken part in an IE3 Global program: