Contact:
** In case of an emergency, please contact Oregon State University Public Safety at (541) 737-7000 and asked to be connected with IE3 Global. OSU Public Safety is available 24 hours a day, 7 days a week.
IE3 Global staff can be reached via:
Email at
info@ie3global.org; or
Physical Mail at
1600 SW Western Blvd, Suite 290, Corvallis, OR 97333; or
---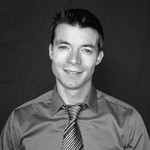 Jerry Gaube
Program Director, Spain, Eastern Europe and UK/Ireland Internships,
Spain Study Abroad
phone: 503.725.4114 | email: jerry.gaube@ie3global.org
Jerry Gaube grew up in upstate NY and graduated from the University of Delaware with a double major in Communication and English. He came to IE3 Global in 2014 after more than eleven years managing staff and operations at educational institutions in Poland, France, and Spain. Jerry's international career has specialized in business administration, educational leadership, programming, professional development training, and human resources. Jerry is fluent in Spanish and has a multicultural and multilingual household. He looks forward to sharing his experience and perspective with future international internship participants.
---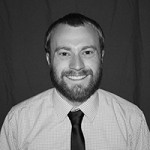 Craig Geffre
Program Coordinator, Asia
phone: 541.737.6473 | email: craig.geffre@ie3global.org
Craig Geffre is originally from Albany, Oregon and holds a Bachelor's Degree in Anthropology from Linfield College. He studied at the Hong Kong Baptist University in China during his junior year; after returning, he began working with international students to help them adjust to life in the United States. Following graduation, Craig taught English in Thailand through the Fulbright Program and now continues to promote and support international education as a part of IE3 Global.
---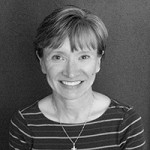 Laura Hampton
Program Director, Study Abroad and Internships, France
phone: 541.737.6470 | email: laura.hampton@ie3global.org
Laura began her study of French as a middle school student in Eugene, Oregon and added a second major in French to an initial degree in International Studies when she returned to Willamette University after studying abroad in Nantes (France). After teaching English in Roanne (France) for a year, Laura earned a Master's degree in Higher Education Administration at Stanford University. Laura joined the OSU study abroad staff as an international internship advisor before taking on the role of Study Abroad Program Director for IE3 Global's France program in 2002.
---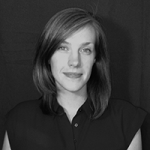 Jessica Hitch
Program Advisor, Internships, Asia and Oceania
phone: 541.737.3444 | email: jessica.hitch@ie3global.org
Jessica Hitch hails from Seattle, Washington and holds a Bachelor's Degree in Social Science from Portland State University and a Master's Degree in Culture, Communication, and Globalization from Aalborg University in Denmark. Since 2001, Jessica's passion for international exchange has taken her across the globe, with extensive work and study experiences in the US, Sweden, Denmark, Germany, Greece, and South Korea. Her professional experiences span a variety of fields, including communications, graphic design, ESL education, study abroad, cultural exchange, and human resources. Jessica is a strong supporter of international experiences in order to develop the next generation of global citizens.
---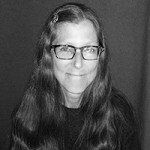 Jennifer Jewett
Program Director, Study Abroad, Latin America
phone: 541.737.0626 | email: jennifer.jewett@ie3global.org
Jennifer grew up in Connecticut but never looked back after arriving in Oregon in her early 20's. She received a BA in Spanish from the University of Oregon and completed a graduate program in Education at San Francisco State University obtaining a Secondary Education Teaching Credential. She has coordinated and directed programs in Latin America for over 23 years. Serving as a Resident Director in Querétaro, Mexico on six occasions has been a highlight. Jennifer's enthusiasm for learning about and from different cultures has taken her to many distinct destinations including: Iran, Nicaragua, Turkey, Egypt, New Zealand, France, Tahiti, Ecuador and Mexico, her home away from home.
---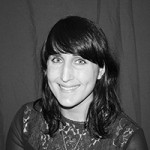 Tavia Mendez
Program Assistant, Denmark, Australia, Ireland, the United Kingdom, and Oceania
Incoming Exchange Coordinator
phone: 541.737.2672 | email: tavia.mendez@ie3global.org
Tavia Mendez originally hails from the Bay Area of California. She earned a Bachelor of Arts in Psychology from the University of California, Merced, and spent the spring semester of her junior year studying abroad through UCEAP at the University of Warwick in Coventry, England. Tavia worked as an inaugural Peer Advisor for the UC Merced Office of International Affairs and was hired by IE3Global in November, 2011, to serve as the Incoming Exchange Coordinator and Program Assistant for study abroad programs. She has a penchant for learning languages and in 2016 she received a Master of Fine Arts in Creative Writing from Eastern Oregon University.
---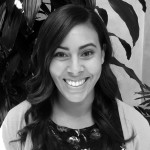 Arielle Riffe
Program Assistant, Australia, Latin America and Global Internships
phone: 541.737.6459 | email: arielle.riffe@ie3global.org
Arielle Riffe began her international work as an undergraduate student at the University of Oregon. She completed her first international internship experience in Germany, where she coordinated youth development programs for U.S. Military families living abroad. After graduating, she attended the University of Houston where she completed a Master's of Social Work with a focus on international development. Her international career has previously specialized in working with International NGOs to develop and implement educational community programs in India, Kenya and Western Europe. She is passionate about international education and is excited to transition into a career where she can share her love of international learning with colleagues and students as a member of the IE3 Global team.
---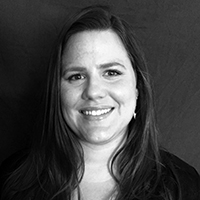 Heather Rowell
Program Advisor, Internships, Africa and the Middle East
phone: 541.737.3100 | email: heather.rowell@ie3global.org
Heather grew up in North Carolina. She holds Bachelor of Arts in Psychology from the University of North Carolina at Wilmington. She is currently wrapping up work toward a Master of Arts in International Education from the School for International Training (SIT) in Vermont. Heather spent two years living in rural Kenya, as a Public Health Volunteer with the Peace Corps. She went on to work at Peace Corps headquarters in Washington, DC for over five years, placing diverse and skilled volunteers in over 60 countries, in a wide variety of program areas. Heather's professional background has focused on assessment, advising, placement, program support and training. She has experienced first-hand the personal growth and numerous other benefits that come with working and living abroad and looks forward to supporting IE3 Global internship participants.
---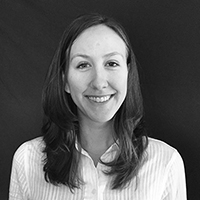 Jamie Schau
Program Advisor, Internships, Latin America and the Caribbean
phone: 541.737.6472 | email: jamie.schau@ie3global.org
Jamie grew up in Southern California where she attained a Bachelor's Degree in International Studies and a Master's Degree in International Development and Nonprofit Management from the University of California, San Diego. She studied in Chile and Italy, volunteered with a humanitarian organization at a Peruvian women's prison and later volunteered with Kiva, where she led a team of 20+ international translators. Jamie spent several years in Chile, where she partnered in a start-up consulting firm doing social sustainability projects throughout Latin America. She speaks fluent Spanish, and has expertise in socio-economic development and corporate social responsibility. Jamie looks forward to supporting students during their cross-cultural professional internships.
---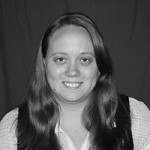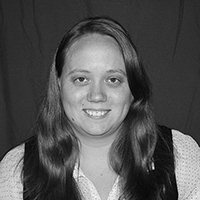 Jandi Sorbo
Program Assistant, Europe, Africa, and the Middle East
phone: 541.737.6460 | email: jandi.sorbo@ie3global.org
Jandi is originally from Montana. She holds a Bachelor of Arts degree in Spanish from Buena Vista University in Storm Lake, Iowa. As an assistant for BVU's English language department, she gained experience assisting exchange students with personal, academic and cultural adjustment to the US. While in college, she spent time in Mexico and Puerto Rico and studied for a semester in Spain. As a professional, she continued using her language, cultural and travel skills managing visa applicants for an Oregon forestry company before joining IE3 Global in 2013 as a Program Assistant.